Description
With its simple menus and easy-to-read maps, Garmin Drive 52MT-S displays turn-by-turn directions at a glance on a bright 5-inch colour touchscreen.  Offering preloaded, detailed maps with Live traffic and map updates, plus helpful driver alerts to encourage safer driving, this GPS complements any road trip or daily commute.
Live Services for Your Drive
Outsmart traffic jams or slowdowns by avoiding them altogether with timely alerts that suggest alternate routes to help you steer clear of roadworks or accidents ahead.  Then, with additional live information, spend less time circling the area to look for parking. For traffic alerts, safety cameras and up-to-date weather forecasts, download the Smartphone Link app, which connects your Garmin Drive with your compatible smartphone.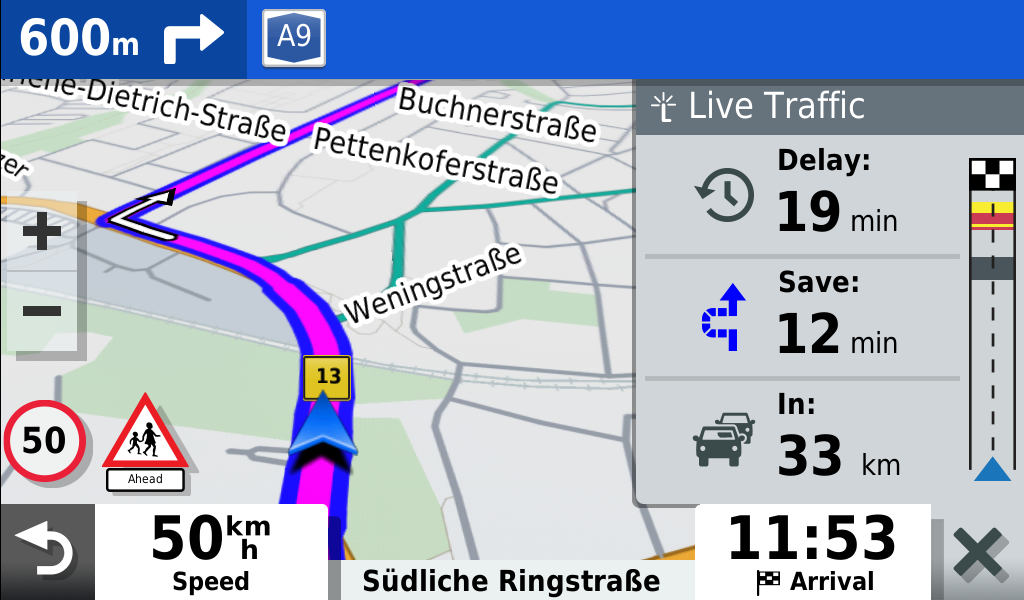 Enjoy Better Road Trips with TripAdvisor
View TripAdvisor traveller ratings for hotels, restaurants and attractions along your route or near your destination.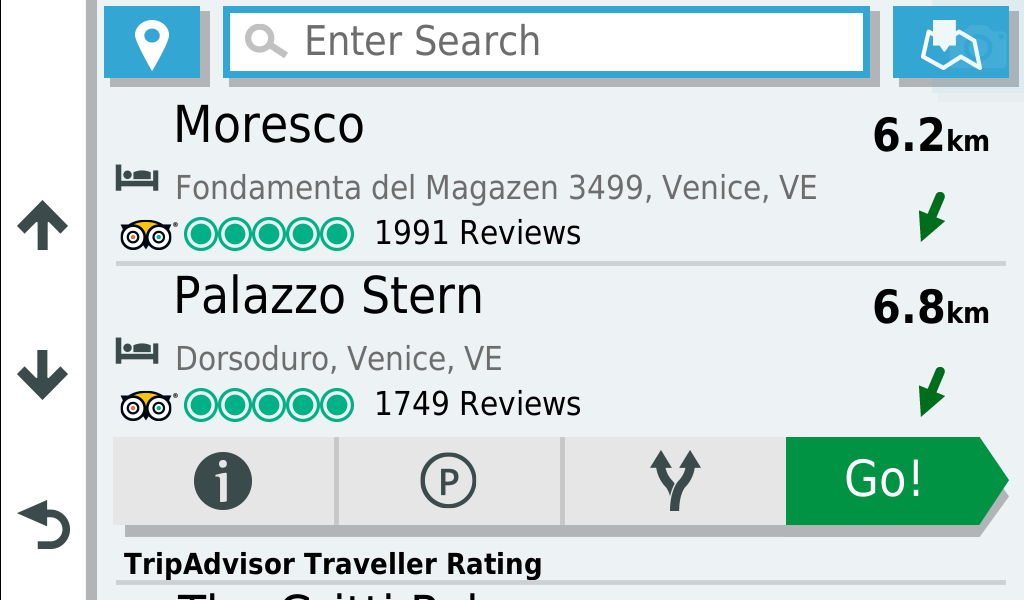 New Shops and Restaurants
This navigator comes preloaded with Foursquare data, making it easy to find thousands of new and popular places.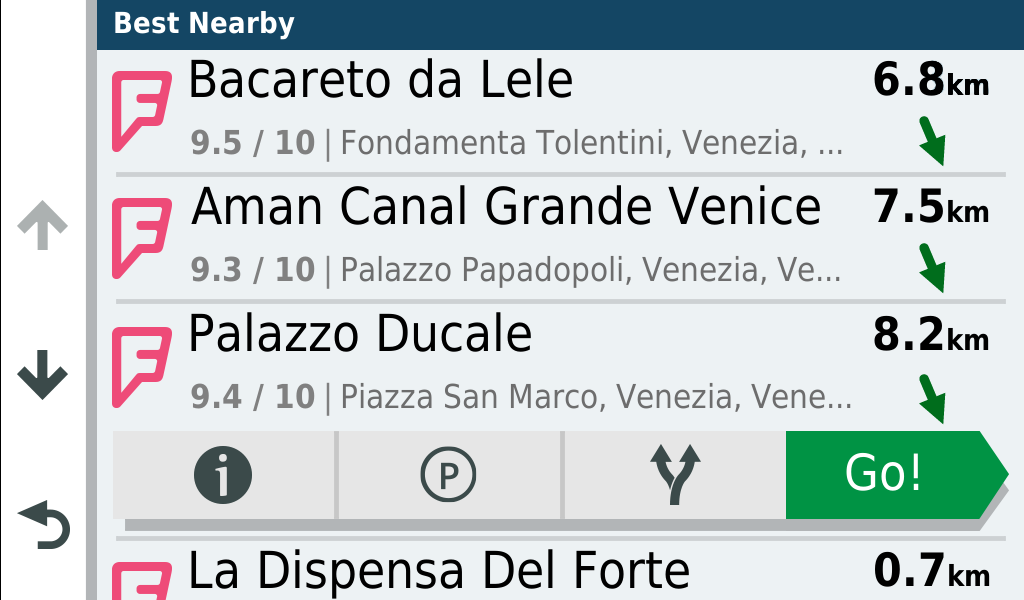 Driver Alerts: Know your Surroundings
To encourage safer driving and increase situational awareness, driver alerts warn you of upcoming sharp curves, speed changes, safety cameras, level crossings and more.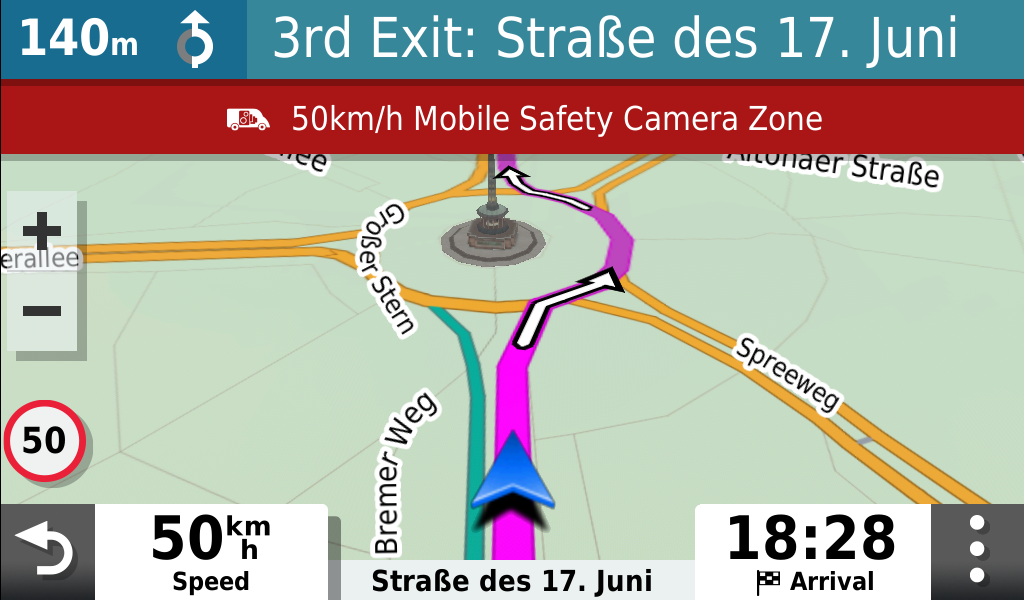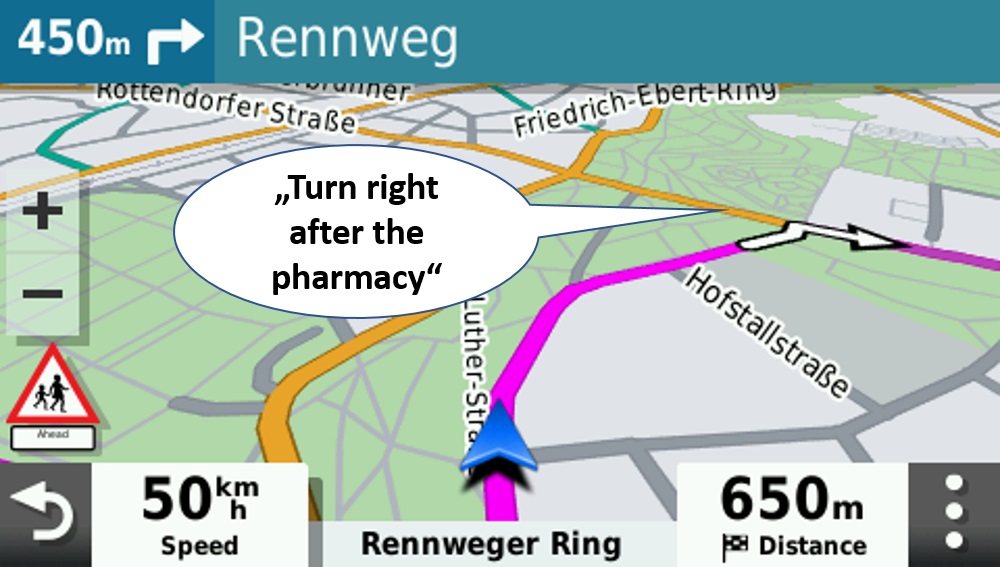 Check Up Ahead
A useful Up Ahead feature that you can view without leaving the map displays stops for food, fuel and other milestones, such as upcoming cities along your route.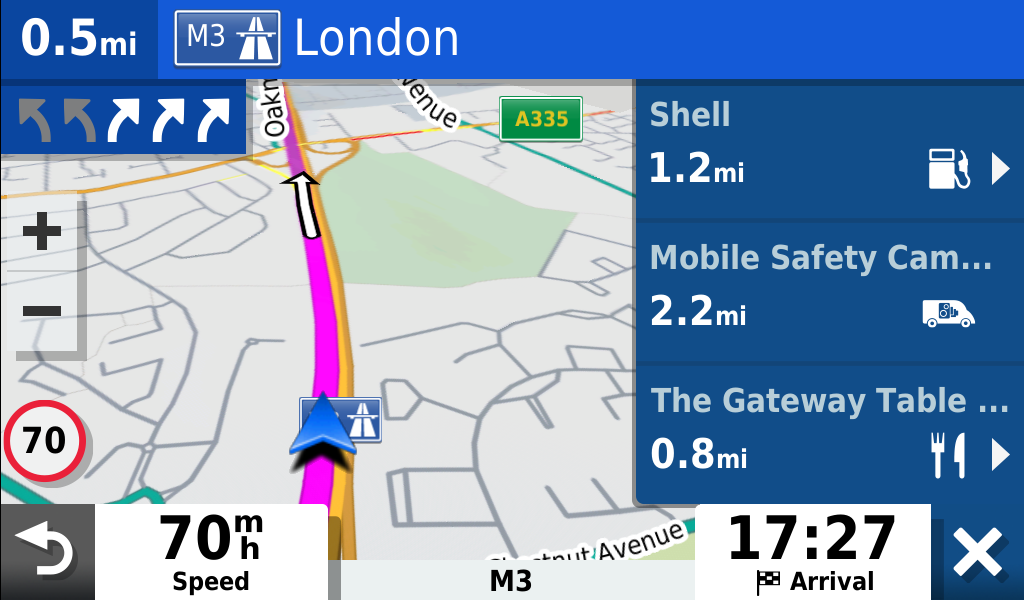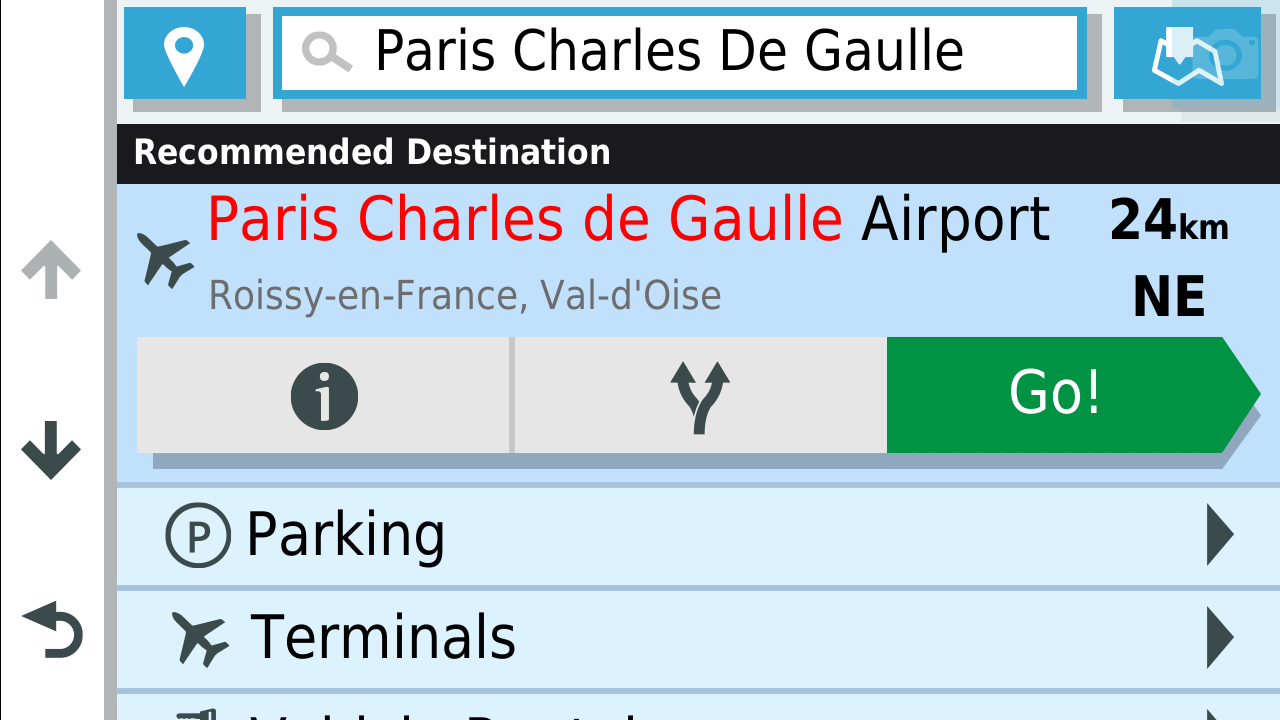 Easier to Search, Quicker to Find
A search field makes it easy to find addresses and thousands of POIs.  In case of a misspelling, you're provided with search results that are similar to what you've entered.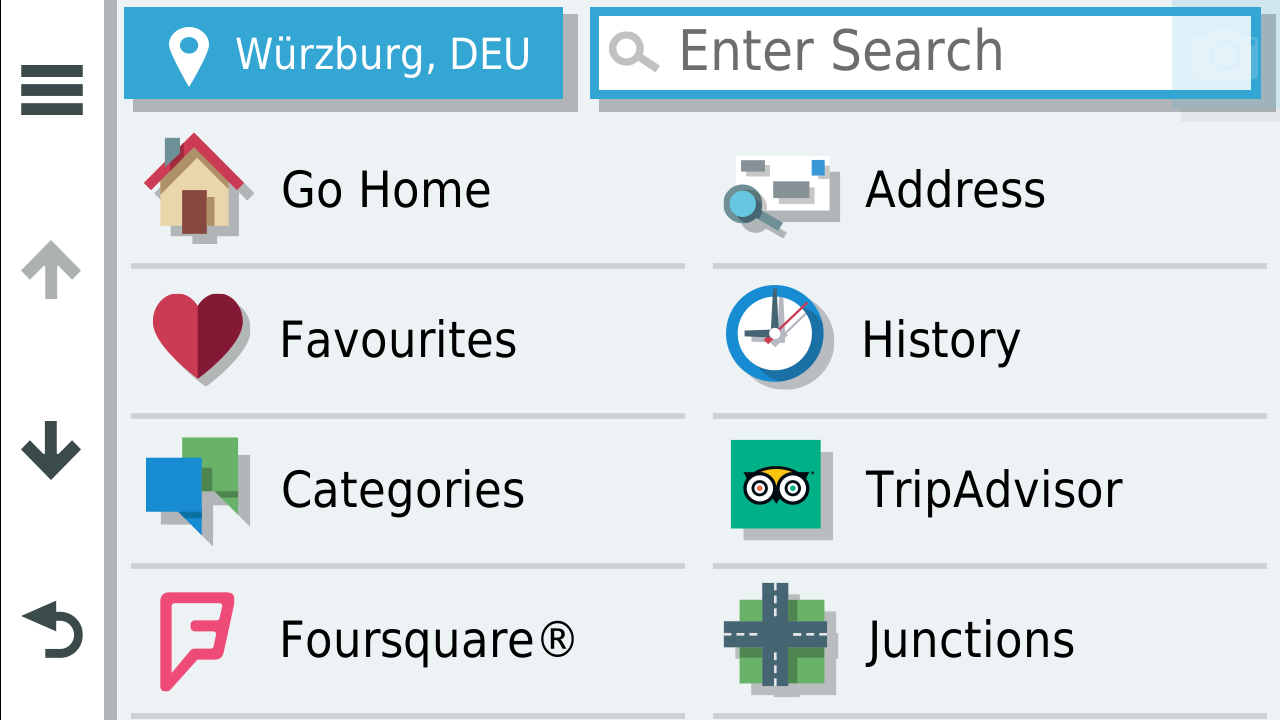 Works with Garmin Backup Camera
For a complete navigation solution, pair this navigator with the BC 30 Wireless Backup Camera (sold separately, professional installation recommended).  Once connected, you can easily see vehicles, pedestrians and other obstacles right on the navigator's display as you reverse.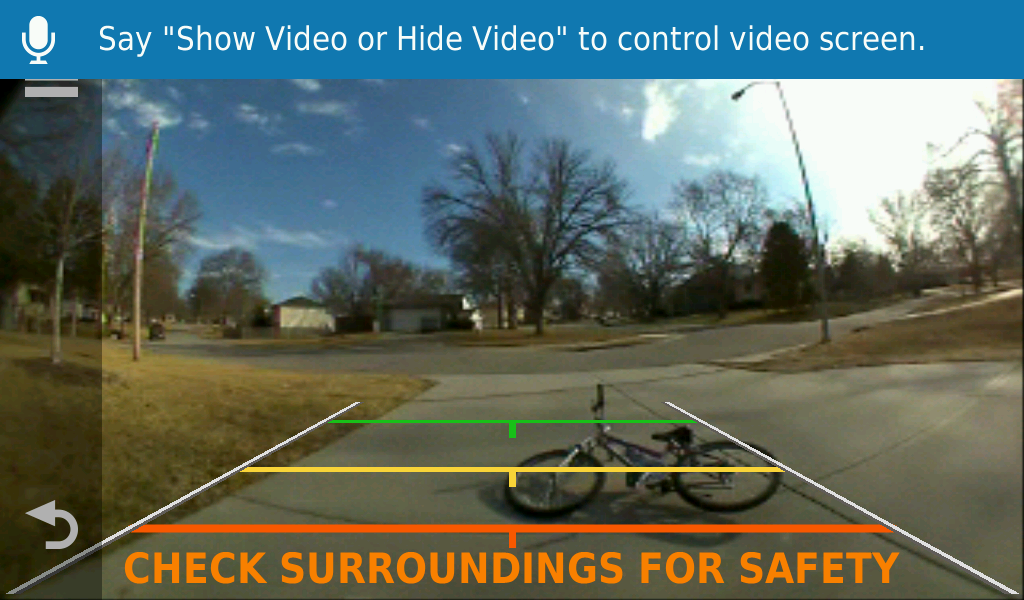 High Quality Maps
The quality of map data can make all the difference between finding your destination and getting lost.  High-quality HERE map data enables your navigator to provide you with the information you need, when you need it most.
1 To use this feature you must download the Smartphone Link app to your compatible Bluetooth® and GPS-enabled smartphone (sold separately); see Garmin.com/spl for details
2 Parking data is available for most city centres. For coverage details, visit parkopedia.com
© HERE. All rights reserved. © 2017 TripAdvisor LLC. All rights reserved. Foursquare® is a registered trademark of Foursquare Labs, Inc.