Description
ADD WIRELESS CONTROL FOR YOUR VEHICLE'S ELECTRICAL ACCESSORIES
Garmin PowerSwitch is the compact digital switch box that offers convenient centralised control of your vehicle's 12-volt accessories from a compatible1 Garmin navigator or smartphone2.
Control light bars, horns, air compressors, locks and more, right from your compatible1 navigator or smartphone2.
Installation is a snap — no cutting into dashboards or interference with your vehicle's electronics.
Tough enough for off-roading, this rugged switch box is IPX7 weather resistant.
Use your device's touchscreen to wirelessly access up to six switch outputs of 30 amps each.
Tailor on-screen switch panels with customisable labels, icons, channel groups and more.
Want to control more? You can access up to four Garmin PowerSwitch devices from the same display.
Control accessories from your smartphone or navigation display.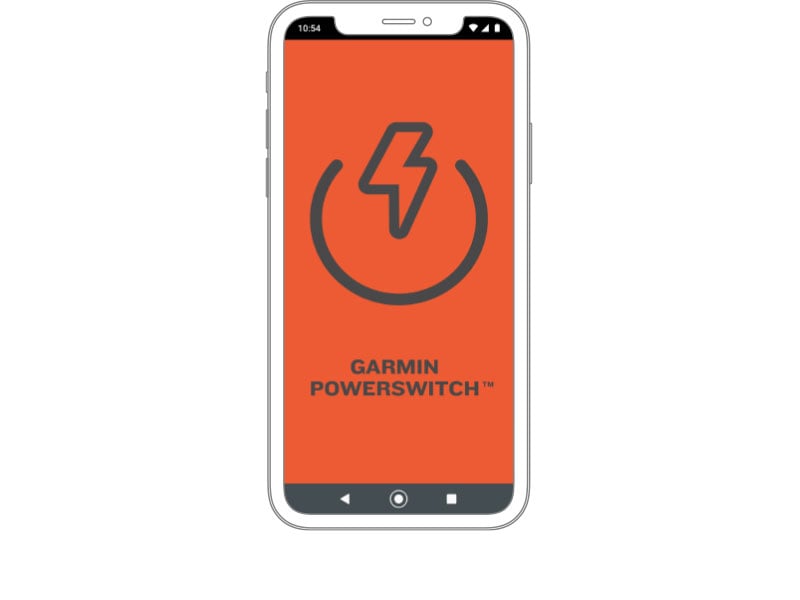 THE APP
Use the Garmin PowerSwitch app on your compatible1 Garmin navigator or smartphone to control all your accessories from your touchscreen device.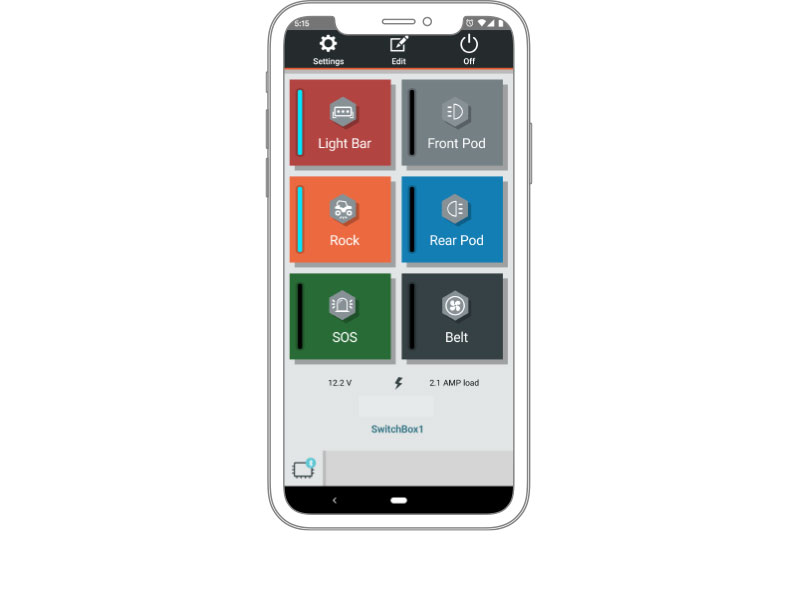 WIRELESS SWITCH CONTROL
The Garmin PowerSwitch digital switch box uses Bluetooth® wireless connectivity to program and operate your accessories from compatible1 Garmin navigators or smartphones.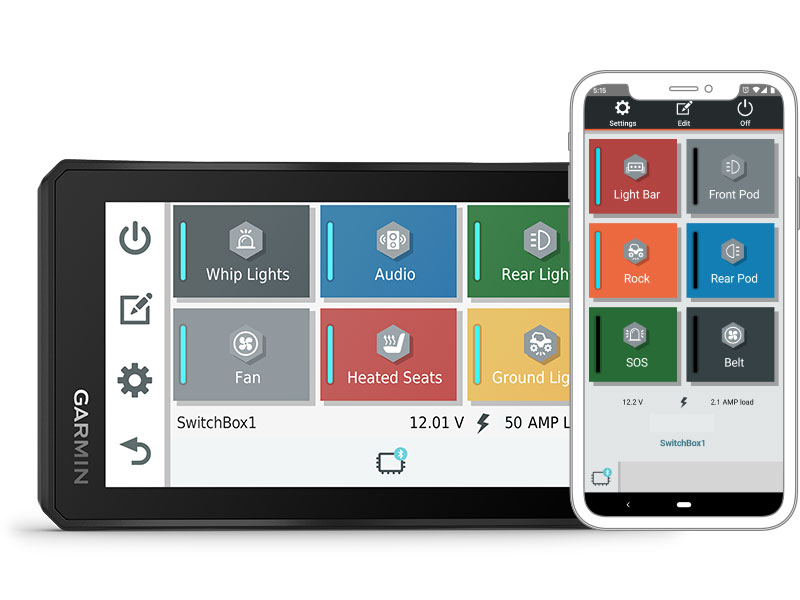 MORE CONTROL
Control up to four of your Garmin PowerSwitch devices from your compatible1 Garmin navigator or smartphone.
Get connectivity without complexity.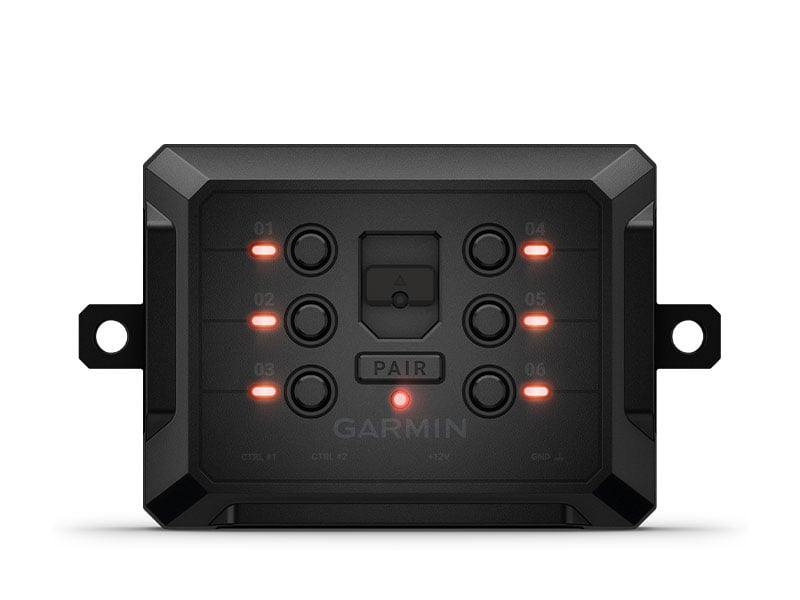 INSTALL MADE SIMPLE
Hassle-free installation lets you connect up to six accessories to one Garmin PowerSwitch box. There's no interference with your vehicle electronics and no need to cut holes in your dashboard or route wires through the firewall.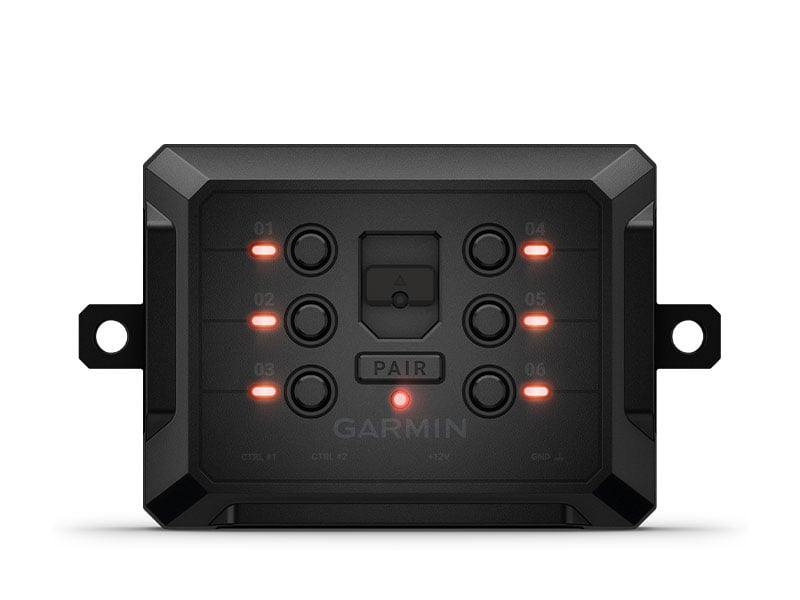 COMPACT FOR EASY MOUNTING
The compact 5″ x 3″ x 1″ (12.5 x 7.5 x 3 cm) form factor gives you plenty of flexible mounting options on all types of vehicles, ranging from side-by-sides, UTVs and ATVs to off-roading 4x4s and snowmobiles.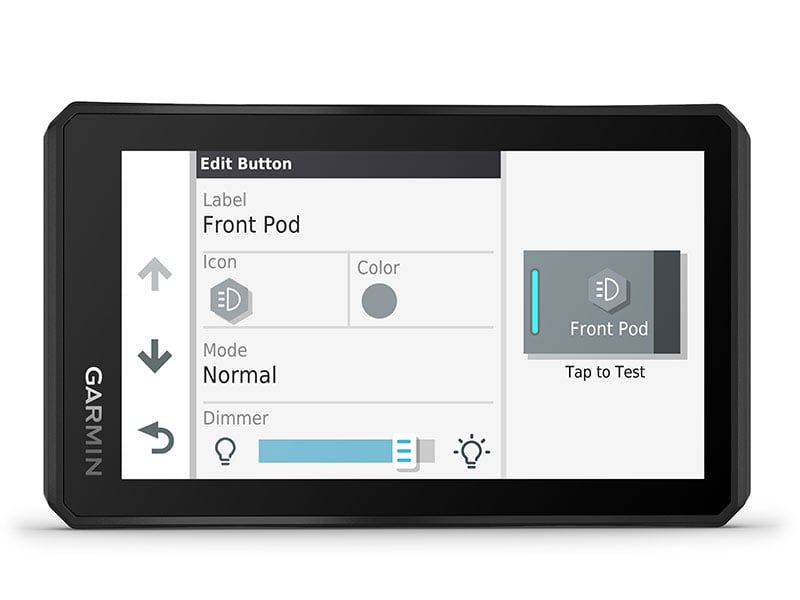 CUSTOMISE SWITCHES
Create custom virtual switch panels with labels, icons and channel groups on the display as well as controls for dimming and flashing of lighting systems. It's the simple way to control light bars, rock lights and more.
Easily add and control customised electronics.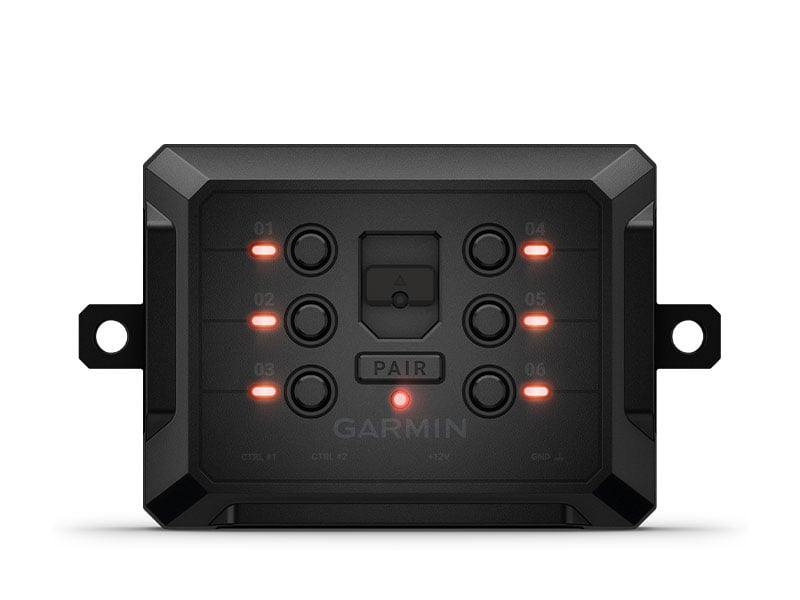 AMPLE OUTLETS
With a total of six circuits rated at up to 30 amps each, you can power and control all types of 12-volt accessories from one Garmin PowerSwitch digital switch box.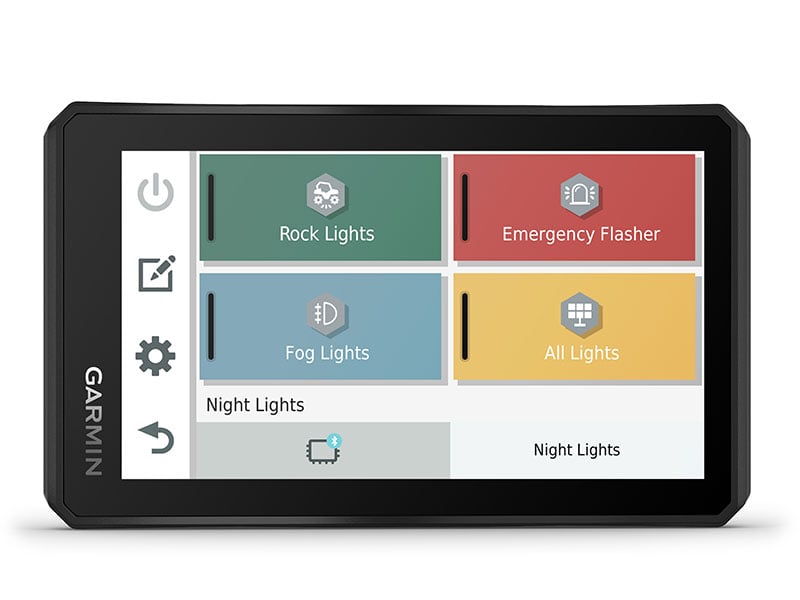 LIGHT IT UP
The Garmin PowerSwitch system makes it easy to add all types of exterior lighting packages to your vehicle — everything from light bars and fog lights to emergency flashers and rear and rock lights.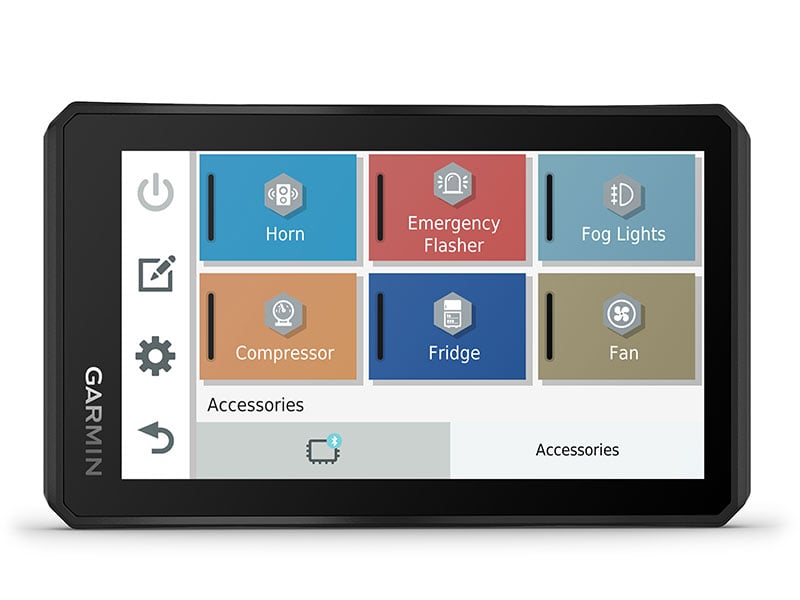 POWER YOUR ADVENTURES
In addition to vehicle lights, you can tap into Garmin PowerSwitch with all types of useful gear: comm radios, refrigerators, air compressors or virtually anything that can run with 12-volt power.