Description
SUUNTO 5 – ALL ELSE FADES
One step, one stroke, one revolution at a time, repeated thousands of times. You fall into the rhythm. The world around you disappears. Suunto 5 is built for these moments. It is engineered to perform with you, for you to find your flow. Suunto 5 offers long battery life in a compact GPS watch, packed with multiple sport features making it easy for you to track all your workouts and follow your progress. The watch also tracks your 24/7 activity including steps, calories, stress and sleep, so you can make sure that you are recovered and ready for your next sports activity.
ENJOY LONG TRAINING SESSIONS WITH YOUR COMPACT WORKOUT PARTNER
Suunto 5 packs plenty of power, yet its sleek, lightweight design makes it comfortable for everyday use. With Suunto 5's intelligent battery modes and long battery life up to 40 hours you don't have to worry about it running out of juice, even on longer training sessions or hikes. The watch learns your training patterns and even reminds you to charge it so that you are always prepared for your next session. Suunto 5 is designed to take a beating. It won't give up even in the harshest of conditions.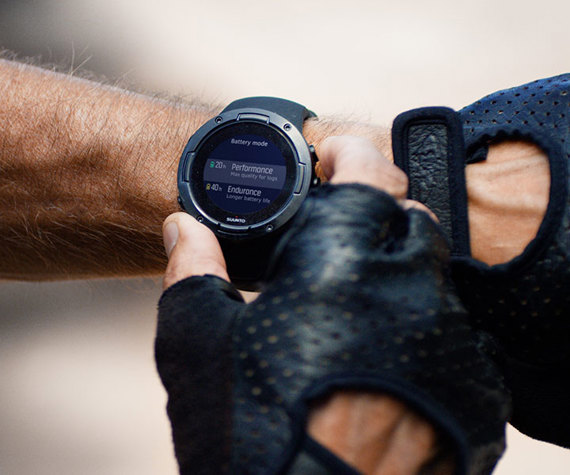 FOCUS ON YOUR SPORTS AND GET INSIGHTS ON YOUR PROGRESS
Suunto 5 tracks your fitness level and adapts your personalized training guidance based on your progress and goals. It tells you to recover if you push yourself too hard and it motivates you to exercise when needed. This GPS watch comes with over 80 customizable sports modes, so that you can get relevant statistics regardless of your sport. There is a world of new routes to discover with heatmaps on Suunto app, so sync and explore new tracks directly from your watch. Connect to your favorite sports apps and services from Suunto app to get more out of your experience. Share your activities with your sports communities and tap into specific training analysis and guidance.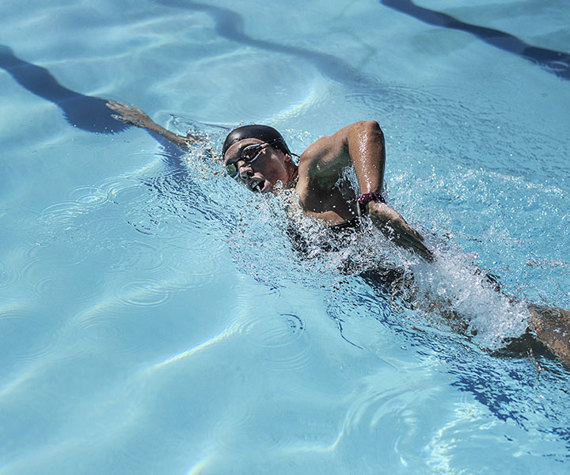 TRACK YOUR DAILY ACTIVITY AND RECOVERY TO OPTIMIZE YOUR SPORTS PERFORMANCE
Every step counts. Suunto 5 doesn't only track your sports but your daily activity, stress levels and sleep quality as well. This watch keeps you up to date on how stressed you've been during the day so that you can ensure you don't over-train on days when you are running out of resources. Suunto 5 also gives you insights on how well and long you've slept so that you can make sure you are well-rested for your active life. Find summaries and trends in Suunto app that help you keep life, training and recovery time all in balance.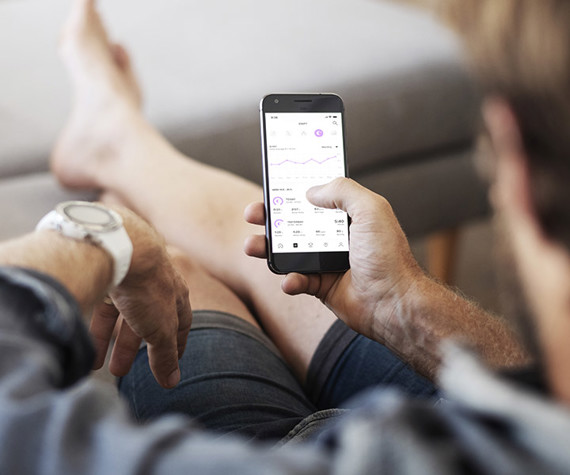 GET THE BENEFITS FROM SUUNTO PARTNER NETWORK
Connect your Suunto 5 with your favorite apps to analyse your activities, find training guidance or create 3D videos of your adventures – and share to your communities. Suunto 5 also comes with Value Pack; benefits and treats worth over 100€/£/$ offered to you by our partners aiming to elevate your training and outdoor experience and help with reaching your goals.